Polycarbonate Blast Shield Barriers
Protect your staff from ballistic and explosive injury with our certified transparent mobile barriers.
Manufactured with impact-rated, abrasion resistant hard-coated polycarbonate panels 

Modular framing system

Full custom-engineered for your business application

Specific force protection levels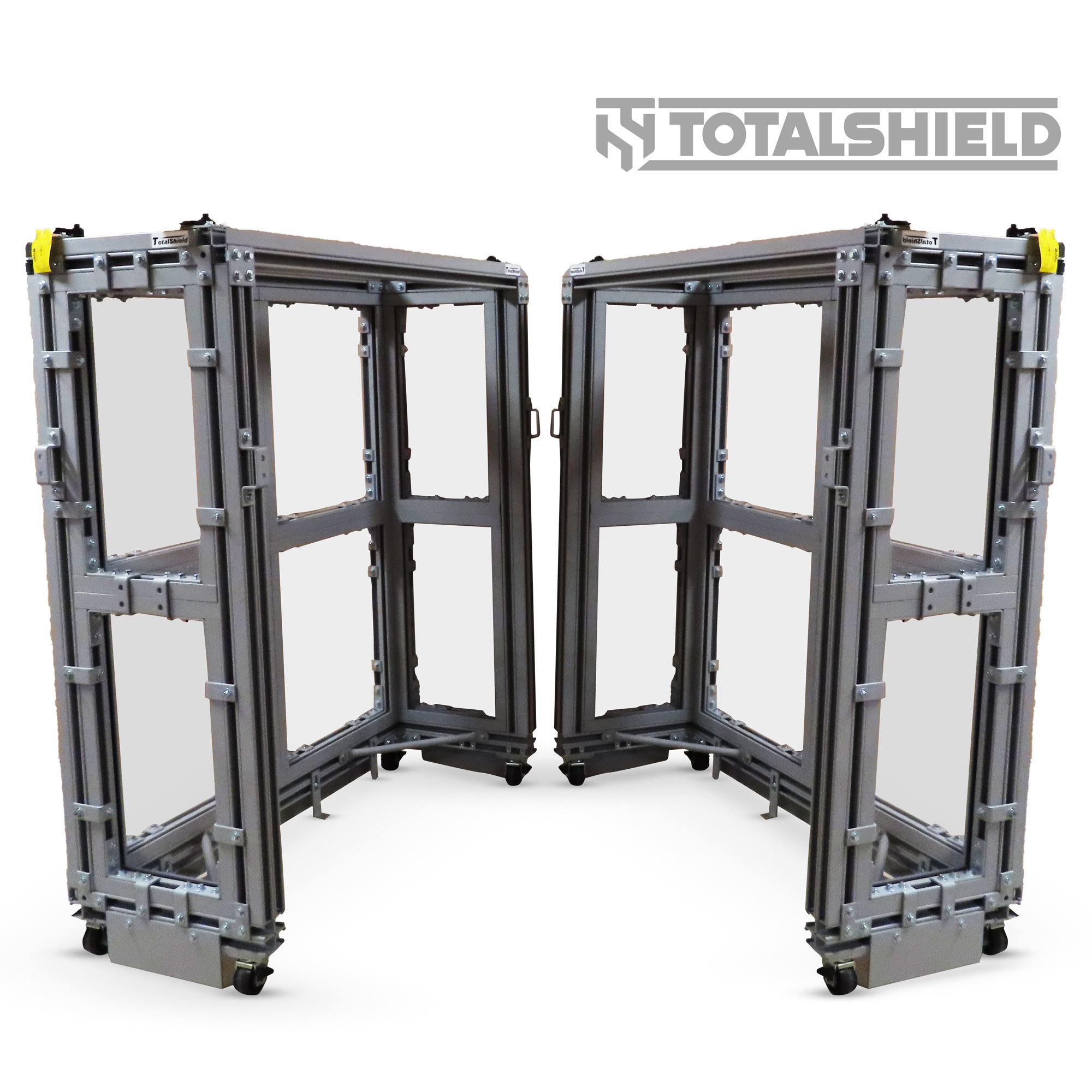 Blast, Ballistic, and Explosive-Resistant Rated | Polycarbonate Panels & Aluminum and Steel Framing | Tested & Certified Products
Explore our Custom Ballistic Barriers
100% Customizable
We design our impact-resistant barriers to your specified force protection level.
Engineer Support
Our engineers' team will assess your industry application to determine the polycarbonate panel's thickness you need.
Modular Framing System
Our single shield barriers can be secured to each other for a complete enclosure. You can also configure them in any shape and size you need.
Get Your Quote Now
Let us know your business needs, and our engineers' team will start designing the shielding solution you need.
Common Industrial Applications
Centrifuges

Ballistics

Rotating Machinery

Pressure Testing

Testing Shielding
Burst Testing

Prototype or Product Testing 

Water and Electric Utilities

Lithium-ion Battery Testing
Laboratories

Projectile Containment

Refining 

Rotating Equipment