When designing each product at TotalShield, people are our main priority. That is why we continuously look to avoid hazardous scenarios and back up all our products with tested data.
As engineering professionals, complying with a safety regimen is our daily routine to ensure your personnel's well-being. In October 2020, OSHA published the Top 10 Most Frequently Cited Standards that caused most workplace incidents in the United States. Two of these violations are related to machinery guarding and control of hazardous energy, which are the main scenarios our explosive-resistant products protect against.
Our goal is to provide a level of protection appropriate to the needs of each client. That is why we usually work with Safety Engineers to gather all of the information we need to start designing our shielding products.
What does a Safety Engineer do?
A Safety Engineer is responsible for preventing accidents in engineered or industrial environments. To achieve it, they inspect facilities and equipment to identify and fix potential hazards and ensure all regulations and standards are followed.
Although absolute safety is never fully attained, they aim for relative safety, ensuring a low incident rate. Keep reading to learn the top 5 considerations that Safety Engineers follow.
What does OSHA require?
A Safety Engineer must understand and comply with safety regulations. In the United States, one of the primary sources of safety protocols and regulations is OSHA.
The US Occupational Safety and Health Administration (OSHA) is a section of the Department of Labor that is focused on protecting worker health and safety in the United States. OSHA coverage extends to most private and public sector workers in all 50 states as well as US territories.
OSHA guidelines for hazardous machines can be summarized as follows:
"Any machine part, function, or process that may cause injury must be safeguarded."

OSHA
OSHA goes on to specify the following:
The employer is responsible for safeguarding machines and should consider this need when purchasing machinery. Almost all new machinery is available with safeguards installed by the manufacturer, but used equipment may not be. If machinery has no safeguards, you may be able to purchase safeguards from the original machine manufacturer or from an after-market manufacturer. You can also build and install the safeguards in-house. Safeguarding equipment should be designed and installed only by technically qualified professionals.

OSHA
TotalShield products are considered by OSHA to be primary safeguarding methods because they provide physical barriers that protect the operator from hazard. As the OSHA guidance mentions, the employer is responsible for safeguarding all potentially hazardous machines and processes. However, when developing a prototype or conducting a potentially hazardous test, an "off-the-shelf" machine guard or safety enclosure is usually not available.
In this case, we can assist the Safety Engineer in designing custom safeguarding solutions that meet the OSHA standard of "technically qualified professionals". When it comes to explosive and ballistic safeguarding, TotalShield is the recognized leader in technical qualifications and experience.
1. Potential threats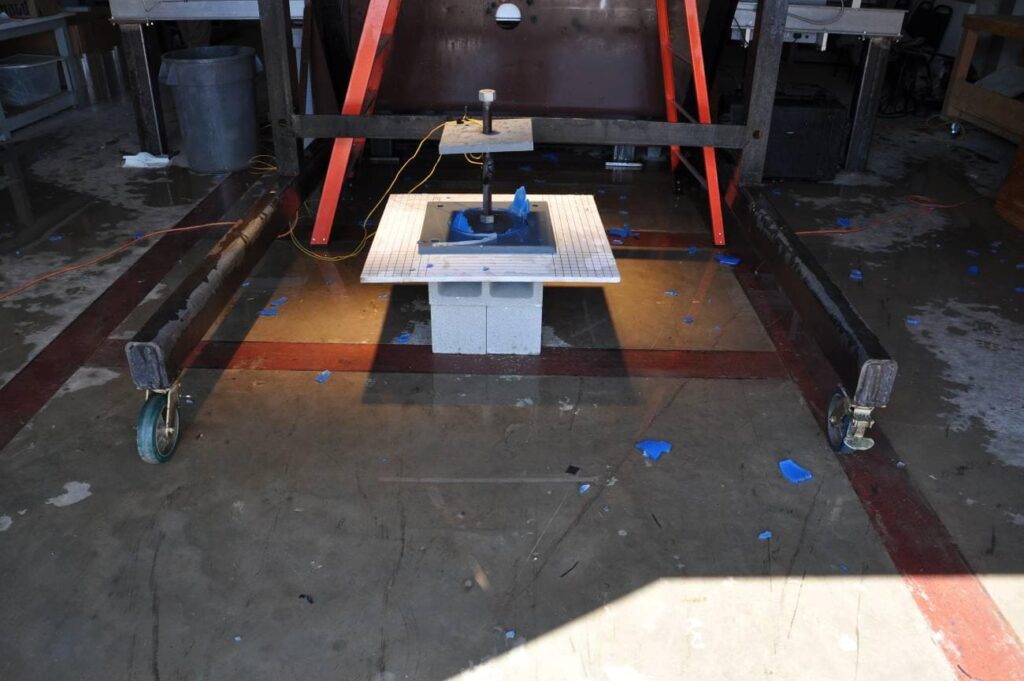 Before any project starts, a Safety Engineer must consider all the potential threats the procedure could cause.
A failure of the equipment could cause a disruption or destruction of the equipment, or a projectile could be expelled in different forms and speeds.
Our main objective at TotalShield is to identify the most significant threats and design a shielded protection solution adequate to your needs. For this reason, when requesting your quote, we ask that you provide us with some of the following information:
The primary threat that you are trying to protect against (rotational machinery, pressure testing, explosive blast, etc.)
Approximate dimensions of the shielding product you need
Size and mass of potential projectiles
Etc.
With this information, we can start designing your ideal shielding solution, reducing the risk of hazardous scenarios for your staff and equipment.  
2. Environment 
For us, it's essential to know the conditions of the room our enclosures will be in, apart from the type of procedure they will be protecting against.  Whether it is a 4'x4' lab room or a 10,000 ft2 test facility, we must understand the possible challenges and outcomes when designing a shield solution. 
Does the customer require mobile or stationary protection? Are there any fumes generated throughout the testing? Is there any heat threat related to the equipment under test? These are just a few important questions a Safety Engineer must answer so we can create their ideal blast enclosure.
3. Reliability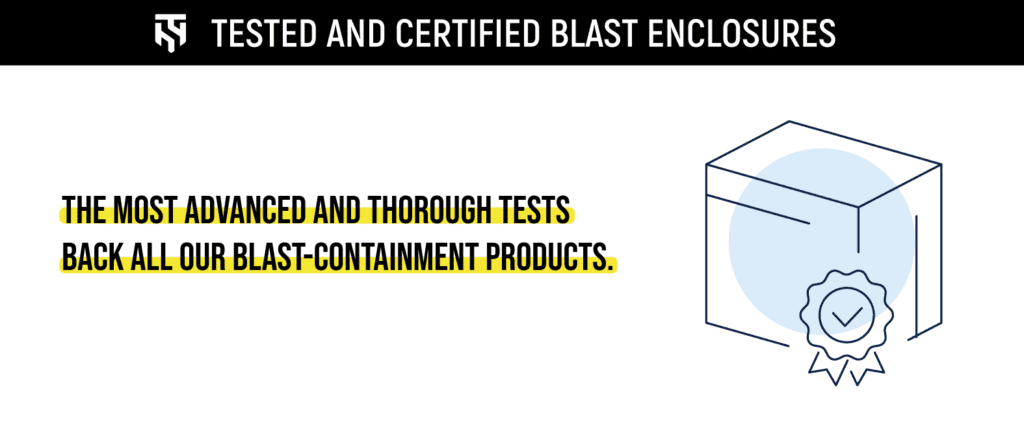 Every tangible object can be measured and quantified, but reliability can only be qualified. Every solution designed by an engineer considers the well-being of the customer and the lowest error margin.
We add what we call the Safety Factor. We design all our products with a Safety Factor of 1.5, which covers minor changes to the data provided by the customer.
4. Awareness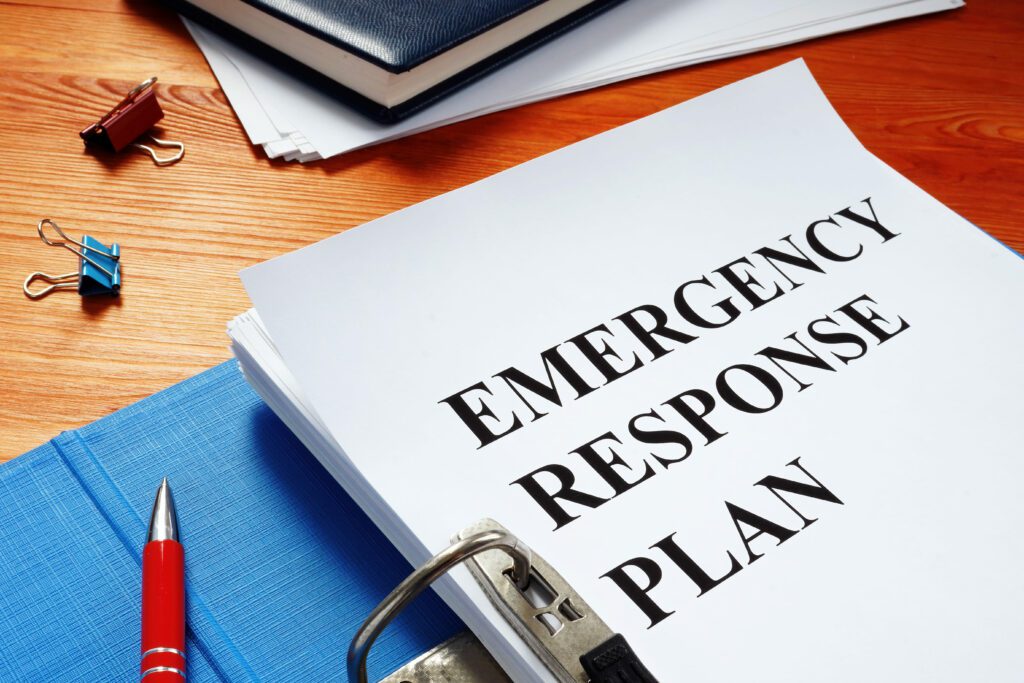 As a Safety Engineer, you must conduct a risk assessment to identify potential failure scenarios to protect your personnel. Once you've worked on this, create an Emergency Response Plan and train your staff to guarantee that everyone is prepared.
You also need to identify potential risks created by your machinery and establish how to reduce them.
5. Continuous improvement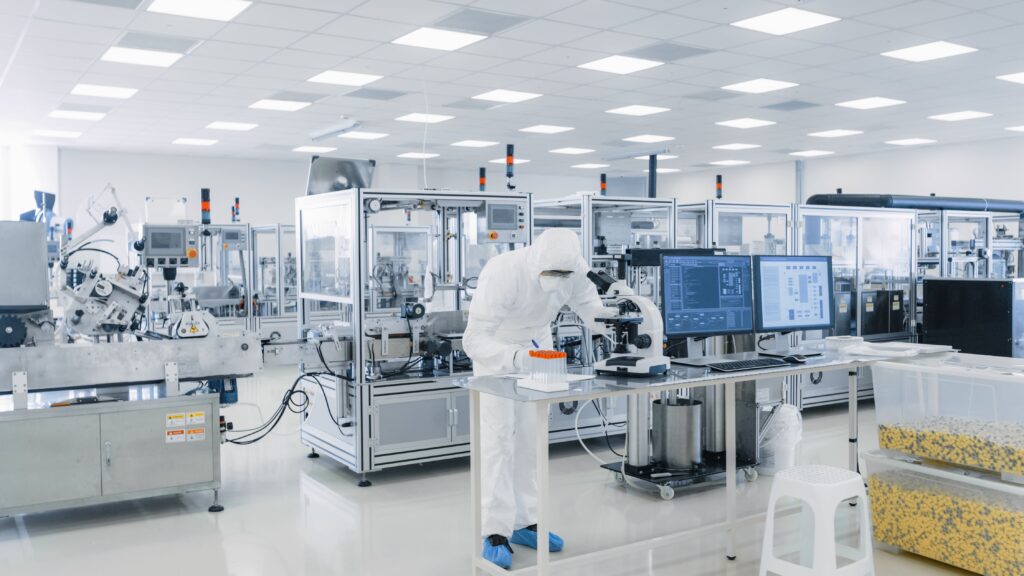 After you've prepared your Emergency Response Plan, keep it updated. This also includes continuously training your personnel to confirm that everyone knows what to do.
This also means that for any new project that involves prototype testing or industry procedures, you will have to consider and evaluate the hazardous scenarios to find reliable protection.
Since 2002, our shielding products have had a perfect track record of protection. Every new design is based on existing test data in our blast testing database, and for those solutions that fall outside existing parameters, we conduct additional testing to bolster our testing database.  
Final thoughts
Although achieving absolute safety is impossible, considering potential threats in your workplace will help reduce risks so your projects and all types of procedures can be done without incidents.
And when you work with TotalShield, you can rest assured that our blast-resistant products will keep your personnel and equipment safe and protected.