Heat Exchanger Pressure Test Shields
HIGH-IMPACT FORCE PROTECTION
Get the protection you need for your heat exchanger pressure testing with TotalShield's patented HET Shields.
Our Heat Exchanger Pressure Test Shields can resist up to 4,000 psi. These unique polycarbonate shields protect a range of heat exchanger sizes from 12 inches to 8 feet in diameter.
Keep your staff protected while performing close visual equipment inspections with safe, reliable protection.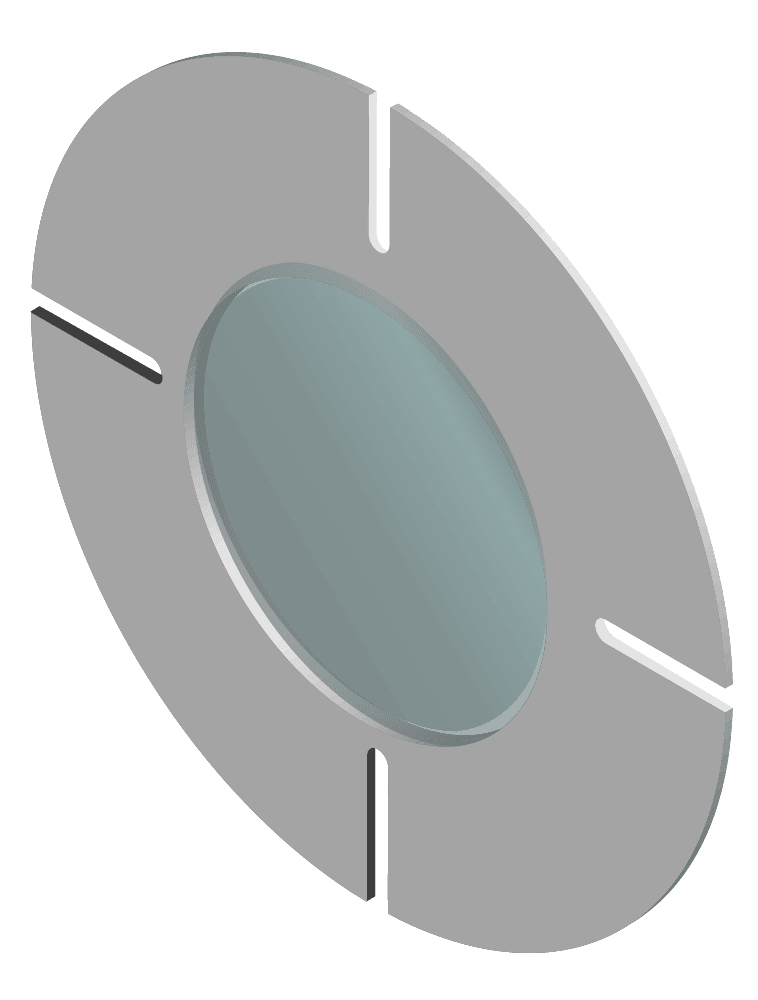 Unique Shielding Solution
TotalShield's
Heat Exchanger Pressure Test Shields
is a unique product in the industry. Our technology is backed up by thorough tests and certified to protect the operator from the threat of heat exchanger tube plugs being ejected during pressure testing.
This allows the operator to safely observe the heat exchanger under pressure to detect signs of leakage or corrosion while remaining safe from failures.
The entire set of 10 HETShields will fit heat exchangers from 6 in to 8 ft in diameter. We can also create a custom set for your specific needs.
Tested Products
TotalShield is compromised with safety. Our HET Shield has been designed, tested, and certified like all our products. It resists the impact of a 1″ diameter x 1.75″ long steel tube plug expelled from a heat exchanger tube pressurized to 4,000 psi.
Impact-Resistant Technology
Our Heat Exchanger Pressure Test Shields mounting rings are fabricated from powder-coated aluminum to resist corrosion and reduce weight. We can also manufacture them with steel.
Safe Visually Inspection
Our polycarbonate HET shield allows a visual inspection during hydrostatic pressure testing procedures, ensuring your personnel's safety at all moments.
Ease of Use
Our unique slotted frame design allows for attachment to multiple flange diameters and bolts directly onto the channel cover flange or tubesheet with 3/4″ diameter studs.
Size
Bolt Circle

Weight (lbs)
1
6" - 7.5"
10
2
7.5" - 10.5"
15
3
10.5" - 1'3"
25
4
1' 3" - 1' 9"
45
5
1' 9" - 2' 6"
90
6
2' 6" - 3' 3"
125
7
3' 3" - 4' 3"
210
8
4' 3" - 5' 3"
310
9
5' 3" - 6' 6"
465
10
6' 6" - 8' 2"
750

Important
"Bolt circle" refers to heat exchanger mounting flange
Weights are approximate
US Patent No.: US 8,920,897 B2
Contact Us
Let us know your business application to determine the shielding solution you need.