Machine shields & Enclosures
POLYCARBONATE MACHINE SAFETY SHIELDS
Transparent Machine Guards
Increase your security protocols with TotalShield's machine guard enclosures. Engineered with certified impact-rated polycarbonate panels, they can be retrofitted to closely surround hazardous machines.
Our machine safety enclosures can be customized into any shape and size to offer closer perimeter guarding. These units are designed for easy worker access and easy shield panel removal for maintenance.
Features:
Blast, impact-resistant polycarbonate panels with steel and aluminum framings

Engineered to your specific application requirements

Custom, fitted enclosures

Protect from rotating equipment, centrifuges, engine projectiles, generators, turbines, flying shrapnel, and more

Available in a wide variety of sizes, from benchtop enclosures to cart-based mobile solutions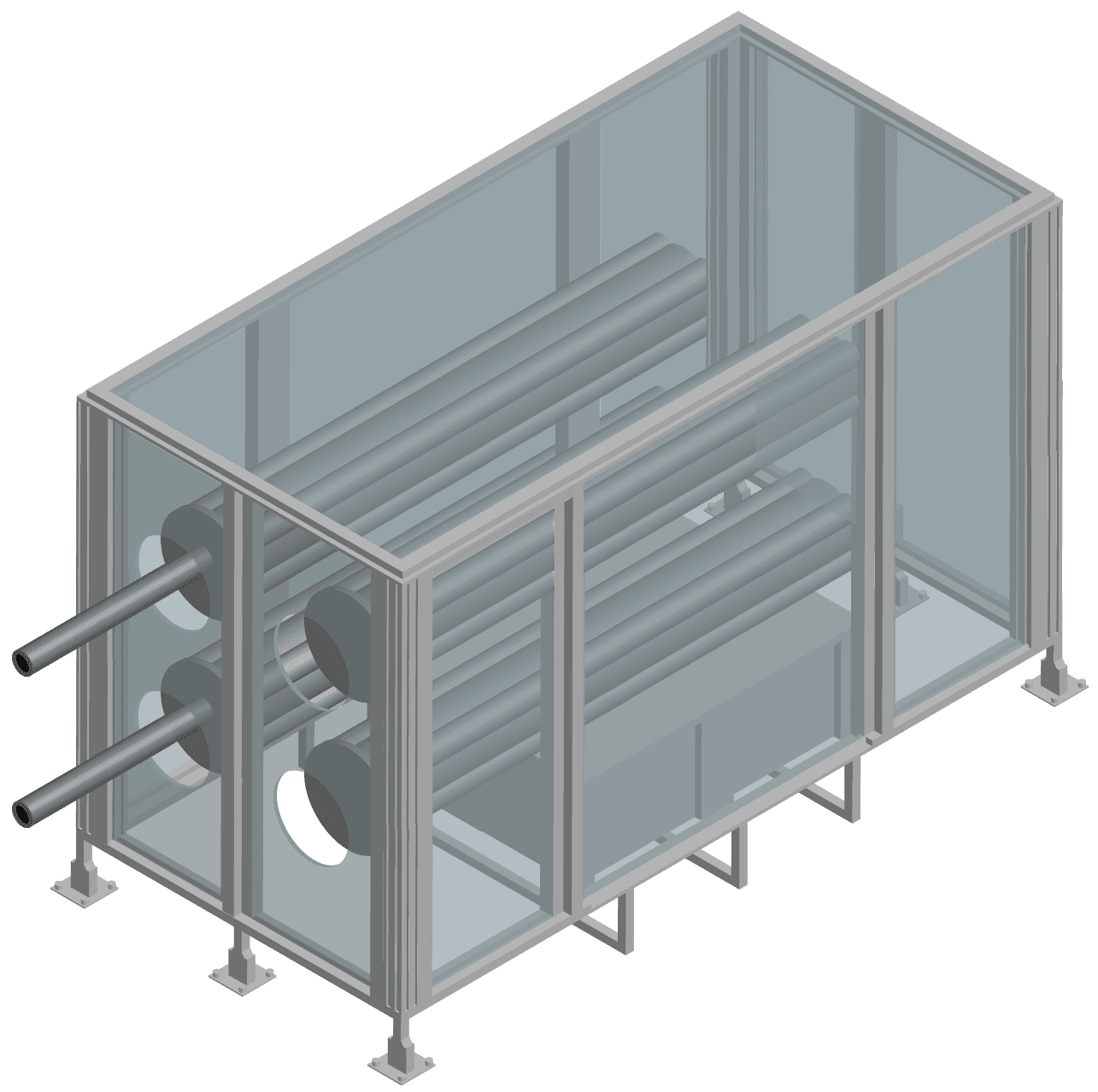 Discover Our Polycarbonate Machine Safety Shields
All our shielding solutions are customized to match your application needs. Our blast-shield products are trusted by leaders in the aerospace, defense, and manufacturing industries.
Machine Enclosure Features
Modular Machine Enclosures
TotalShield's transparent, modular framing system allows to be configured into any size and shape, such as L or U-shaped corner barriers, inline wall barriers, or more. This feature also permits easy installation, relocation, and panel replacement.
Polycarbonate Impact-Resistant Shields
Our polycarbonate shielding solutions have been thoroughly tested to ensure reliable protection. They provide a clear view of machinery operations without compromising their impact, blast, and ballistic protection capabilities.
Fitted Machine Guards
Our custom machine enclosures can be retrofitted to closely enclose dangerous machinery. This provides full perimeter guarding while avoiding facilities modifications.
Specific Force Protection Levels
We're committed to security. That is why TotalShield's solutions are offered in varying force protection levels to match all your shielding requirements.
Machine Shield Applications
Centrifuges and Other High Rotation Machines ⦁ Pressurized Equipment ⦁ Pumps ⦁ On-site Sodium Hypochlorite Generators ⦁ Heavy Machining Operations ⦁ Assembly Lines Dynamometers
Contact Us
Haven't found what you were looking for?
Contact us and let us know your business application to determine the shielding solution you need.