BALLISTIC, BURST AND PRESSURE PROTECTION
Kevlar Shielding Blankets
Our
Kevlar blankets
are custom-engineered barriers to
mitigate a range of blasts
, including gas or water jets, and capture high-velocity shrapnel in constrained spaces. Their
aramid fiber inner layers
and
protective outer layers
are ballistic and heat-resistant. We calculate the level of protection you need using empirical equations developed through testing.
Features:
Manufactured with Kevlar inter-layers

Resist forces as strong as 1700 psi per layer

Outer-layers are made with polyester vinyl or silicone-coated fiberglass
Talk to an expert to determine the adequate number of inter-layer of Kevlar.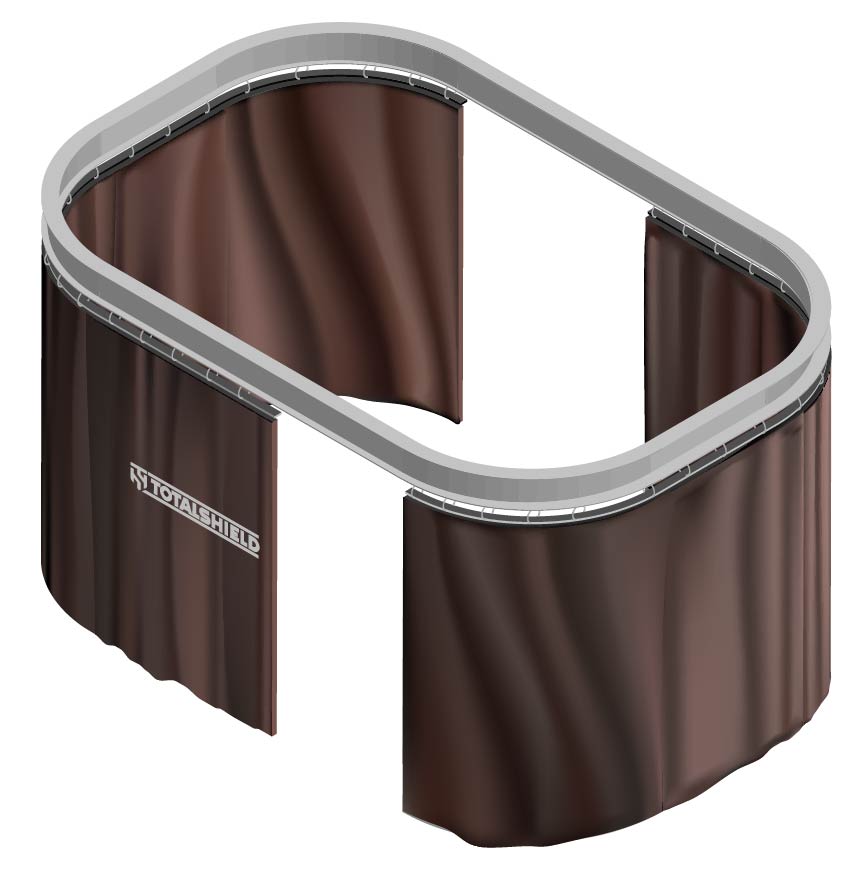 Industry Applications for Blast Proof Kevlar Shield Blankets
Burst and Pressure Testing
Our blast blankets are fabricated with heat and ballistic-resistant materials. They provide impact protection against blast loads, such as vapor cloud explosions, pressure waves, flying shrapnel, ballistic fragments, and more.
Fitting Protection
We can design our blast-resistant blankets and tarps in different sizes and shapes. We also customize them with integral Kevlar rope tie-downs, allowing fitting protection on complex geometric assemblies and easy removal.
New Product Development and Testing
Testing shouldn't mean building new facilities. Our shielding blankets can be used for a range of testing applications, such as pressure and ballistics, without the need to adapt or build new facilities for hazardous scenarios.
Impact Protection in Constrained Spaces
TotalShield's containment blankets provide a high-impact shield that can be adapted to different equipment and limited spacing. While maintaining their flexible and portable characteristics, their blast protection is not affected in any way.
Discover Our
Blast-Resistant Blankets
Kevlar
Blankets Specifications
 Outer-layer Materials
14 oz. Polyester vinyl
or
Silicone coated fiberglass material for higher heat-resistant needs

 Blast Overpressure Capabilities
1700 psi per layer. This measure is additive.
We can fabricate individual blankets with up to 15 inter-layers of Kevlar.
Let us know your application to determine the adequate number of inter-layers.

 Heat Resistance Capabilities
Polyester vinyl: 200 °F
Silicone-coated fiberglass: 500 °F
Ask about our higher heat-resistant outer layers.

Contact Us
Different applications require different protection solutions.
Let us know if you need help determining the containment level you need.