Polycarbonate Shielded Enclosures
Mobile & Benchtop Enclosures
Transparent Shield Enclosures
TotalShield can customize a wide variety of impact and blast-resistant transparent,
polycarbonate shielding enclosures
engineered to your specified force protection level.
Our modular framing system allows our shield products to be configured in any shape and size while maintaining high-impact force protection. Whether you need a portable, semi-permanent, modular, or benchtop enclosure, we got you covered.
Features:
Available as mobile shield enclosures and small enclosures.
Manufactured with certified impact-rated polycarbonate panels.
Protect against hazardous machine operations, centrifuges, pressurized equipment, release of projectiles and shrapnel, or machine failure.
Let us know your industry application and enhance your workers' safety.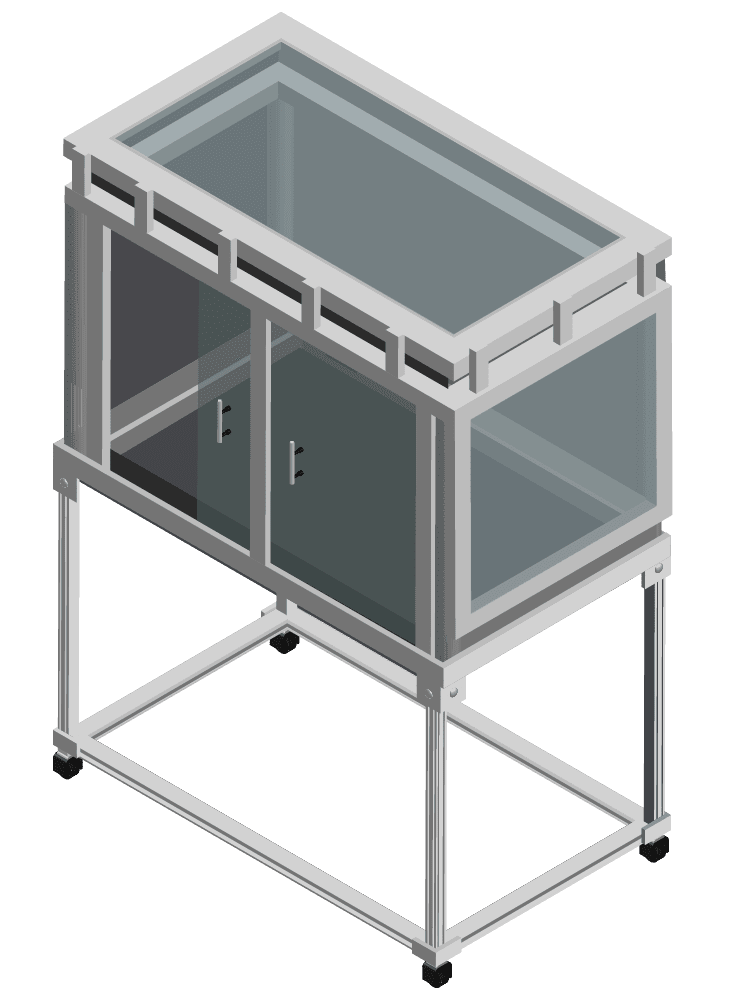 See Our Custom shield Enclosures
Containment Enclosures for a Range of Applications
Mobile Shield Enclosures
Our clear mobile shield enclosures are recommended for increased testing protocols or accommodating multiple test operations in confined or shared operation areas. They offer equal protection as our larger shielding rooms but also portability and a smaller footprint for containment.
All our portable shield enclosures are thoroughly tested and offer Level A Ballistic, blast, and Level I to III forced entry protection.
These units are transparent to keep machine or equipment observance without comprising your personnel and can be combined with other TotalShield products for a complete shielding solution.
Benchtop Enclosures
Our small shield enclosures are a shielding solution for specific testing in a limited space, such as laboratories and assembly workstations.
They are designed for tabletop applications and provide the same impact, blast, and ballistic protection as our larger shield options.
TotalShield's benchtop enclosures are manufactured with transparent panels to enable observance during your testing procedures while providing a protective barrier.
Blast-Rated Shielded Enclosures Applications
Pressure Testing Enclosures ⦁ Water and Electric Utilities ⦁ Centrifuge Enclosures ⦁ Construction ⦁ Machining & Manufacturing ⦁ Refining ⦁ Prototype or Product Testing ⦁ Laboratories ⦁ Commercial or Industrial ⦁ Personnel Protection ⦁ Industrial Grinders ⦁ Industrial Presses ⦁ Viewing Windows ⦁ Other Rotating Equipment ⦁ Lithium Ion Battery Testing
Contact Us
Let us know your business application to determine the shielding solution you need.